Podcast: Play in new window | Download
I stepped into the office today to do a few essential things and realized I could stay for hours. I love the warmth, the colors, and the layout of this office. I guess I should as it was designed by me for the purpose of providing comfort and conversations with people who are stressed. It made me think that creating warm environments is something I have helped others create in their lives as well.  Comfort helps one to feel productive and happy in their workspaces too. We really do need to place ourselves in productive and inviting spaces. Whether it is your laundry room, TV room, or office it needs to allow you to do your best and feel the most productive.
I have a sewing room that I also adore. When I am feeling my best, I am usually doing something creative and fun in there. I have a side hustle of mending, and sewing useful and one of a kind outfits and home essentials. I recently made all new covers for kitchen appliances and doilies to match. It is one of the most enjoyable things I do, but it does take time and concentration. As a result, I designed that room with wide counters and deep drawers several years ago.
I reason I am sharing this with you is that we are all in a time and place when we have to think positively and well. We need to keep ourselves happy and productive. Today I noticed a number of neighbors outside. One was cutting her grass and another was hanging a pot on her mailbox. I put in a few packages of seeds earlier in the week and hope the consistent rains helped them take root.  Let me help you feel good about yourself, your goals, and the direction you want to take.
How are you? What do you like to do? Do you like to organize your workspaces? Do you find cooking a pleasure? Are you working in the garden? Building a new mailbox post or something like a piece of furniture? Let this time of quarantine provide a hidden blessing for you.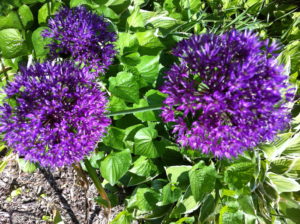 It is spring and even though it has begun with a different tone, we can all move forward and look at the positivity around us. For me, it is slowing down and enjoying the house more than I have done for a while. It is trying to rebalance the things I enjoy with the chores I tend to dislike. I realize that wasting time is okay.  It comes down to understanding our personal purpose for the day.
So what is your purpose today? What do you need to do? Maybe it means sitting with a prayerbook or scripture in hand. Maybe it simply means calling a few friends. Yesterday I had one of the nicest conversations with my sister in law. It was rather by accident. I picked up the phone since my husband was in the shower. Usually, he grabs it right away and the two of us don't get to chat. We were busy comparing our weather and the recent pandemic scenarios. She lives in LasVegas where the weather was almost 100. Here it was gloomy, raining, and in the low 50's.
Decorating
How we decorate and use our buildings can make a difference in how we appreciate and enjoy our environment. Linda talks about the difference in the buildings that she noticed when in Dublin a few years ago. In Kinsale, the buildings were colorful.. Some areas have Squares. Linda talked about how stores had widows that were displayed and allowed people an opportunity to wish and look at. It is different nowadays. Amazon and other sites show us particulars. It isn't like going into a nursery center and see the flowers, smelling the flowers, looking at the pots, and just enjoy the experience.
Linda talked about a visit to Alabama, Tennessee, and Indiana.  Even though they had towns with similar names in each state,  each area had a different personality. How can we make the areas we frequent unique and different? How can we make them more pleasant and appealing? This is a time to consider making your environment more beautiful.
What creates an inviting place for you? What do you have a lot of in your home? We have plenty of books. They are in different rooms and have always had them available to our family and friends.  Over the years with the changes and ages of our children, books were moved into different rooms.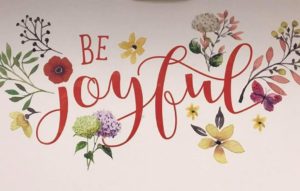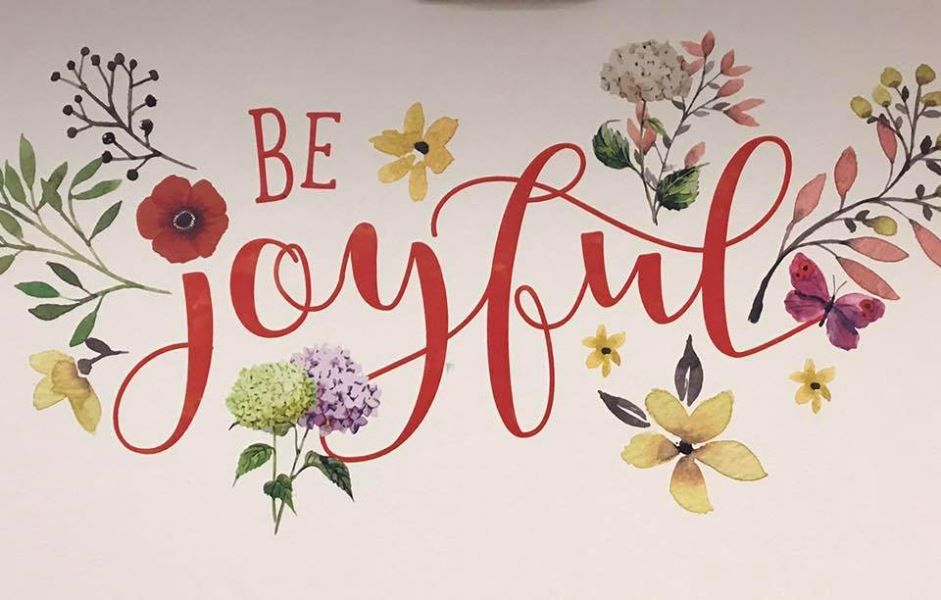 I also have a Boxer collection that began by accident since I love that type of dog.  Over the years and traveling around the world, I would buy these.  Some are funny and others are just representative of their expressions or posture.  These are things that bring me happiness.
Also, I love Christian things like crosses, pictures, and sacramentals. Whatever we have in our homes, it is important to share it. Our homes help us to enjoy and share the things we love.  Use the things you own and let them grace your disposition. Like at the Antiques Roadshow,  many of these items may be relevant to one's family, may not hold value or worth to anyone else.
Linda talked about a Sister of Charity who loved the Cubs. She was a creative spirit. She often worked on her needlework and enjoyed herself as she supervised the girls during events.  She had a strong and vibrant personality that still speaks volumes to me.
You can bury a lot of troubles digging in the dirt.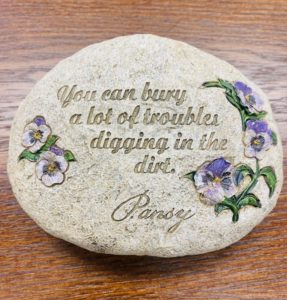 We create solutions by taking actions and changing the direction of our lives. Go outside and look at the sky. Moving just a few feet or taking charge can change your whole attitude for the better.  Have a great weekend everyone.  Stay safe and enjoy.


TAKING THE FIRST STEP FORWARD CAN PUT YOU ON THE ESCALATOR OF SUCCESS.
The words of the podcast are not scripted entirely here.  This is just an overview.