Podcast: Play in new window | Download
Learning from the past successes and failures can bring us significant opportunities to help one another.  Think about 10 people who played an important part in your life. They can be parents, grandparents, neighbors, or bosses.  What did they teach you?  Was it a spirit of kindness, organization, joy, or how to be social?   Every person we encounter has the capacity to lend us a helping hand or great insight.  What will you pass on to others?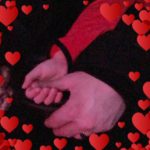 Linda shares how the way we learn either helps us conquer life and supports our lifestyles or deflates us.  Being aware of our own learning styles also can allow us to touch others in a positive way. Responding to the needs of one another quickly adds joy, affirmation that we are worth it,  and positivity.  As grandparents we can lend a helping hand in a way to parents simply because we have different skills, less pressure, and the wisdom to do the small necessary things that affirm children.
Enjoy the stories and ideas that may help you take the first step to riding the escalator of success.