Podcast: Play in new window | Download
Jim Haisler welcomes Linda to today's Podcast number 174. This week's discussion is on accountability and staying centered.   It is part of having an Avenue of Self Worth.   Linda talks about the "must do" items on your list. Where are you? What is holding you back from accomplishing things you need to do? Are you stuck due to the Pandemic? How can you get around these? Are you stuck?
Linda tells us that we will all be well if we follow through with basic things. What do you feel like doing to keep yourself up-to-date? How do you want to grow?  Self Worth includes learning to grow on a consistent avenue.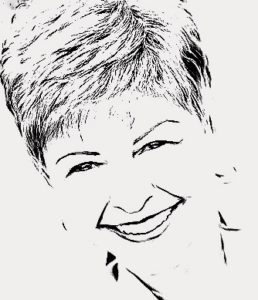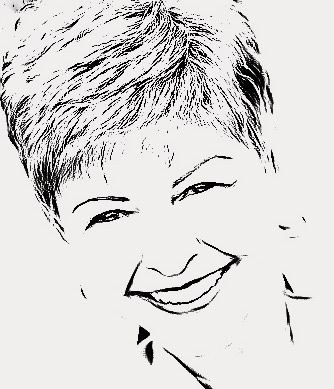 Linda shares about how she dumps some 200 emails each day, but she is being selective on the sites that teach her new things, shows trends, or engages her. The mini-miracle of this pandemic is that she had been easing into the online world for the last 3 years, so the online transition has been easy.
Being accountable to another person helps you stay committed and honest. A person who can be away from the emotional part of your problem is a good person to get feedback from for a clear view. Ask questions and get information into a good place. Psychology studies tell us things that we need to be accountable to others.
Smart people can make us crazy, but they are also brilliant people.  Begin asking questions. Find a person who can keep you on time and task. Linda also suggests using a calendar as feedback. How about you? do you have a mentor or accountability partner? Do you use a calendar where you can see what you need to do each day?
"Don't downgrade your dream just to fit your reality upgrade your conviction to match your destiny."
Linda talks about the young people who are finishing classes and graduating. Graduation normally puts closure on our school work.  Unfortunately, graduations are not the same during this Pandemic.  We need to be disciplined and continue to grow after our formal education ends.
John talks about our Mastermind. Connect with us at www.lindagullo.com/mastermind

WGN is now having on The Rest of the Story with Paul Harvey. A carpenter that worked for Linda and her husband used his lunch break to enjoy Paul Harvey. We need to go to one thing to another just like we learned in school that we wet from one class to another. What must you do the week? Who do you need to connect with for feedback?
Note the 2 C's in Success and the 2 S's in the same word:
Center ourselves
Connect with others
See things with new eyes Serving others
Seek good counsel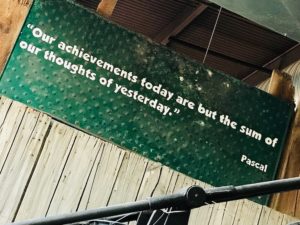 Focus
What do you need to do at home? Focusing on getting things done so you feel productive —even it means doing house projects. Write a work to-do list at night — each night list the top 3 or 4 things you need to do. Maybe that includes calling the dentist or getting the roof done.
Early this morning at 7:05 the roofers showed up to our home to remove the roof and begin to prepare it for a new one. Noisy and requiring us to move fast. Because of this event of getting a new roof, it meant that other things needed to be lined up.
Get up, get dressed, and go to the "office." In this pandemic, (which we will survive) it may mean your guest bedroom is where you have your computer. It may mean the garage where there are jobs to be done or your basement where you are doing mailing from—whatever, get yourself up, and dressed for the job. They found that dressing for the occasion makes it relevant.
What to wear?
A study published in the Journal of Experimental Social Psychology suggested that professionals perform better on tasks when wearing clothes with "symbolic meaning." In the study, they found that doctors were more focused and performed better at work when wearing a lab coat.  Let's take that information and apply it to ourselves.  Maybe it is time to create your own appropriate attire!
In an article on the benefits of school uniforms for students. We learned those mornings are easier for families and that the uniform actually contributed to better behavior throughout the day. I sort of think the same thing when it comes to us as adults. Dressing in a neat blouse and slacks or a suit every day may be a uniform of sorts. During this pandemic, I am still following a routine of getting dressed and wearing what I would to work even if I do not leave the house. It makes me focus and puts me in the right state of mind for sure. Wearing uniforms has often been the decision for schools and some companies. I am tending to return to that form of dressing again myself. It keeps a closet pretty tidy, just very functional. Uniforms can serve us well when it comes to focusing on the tasks at hand.
In the '50s, people tended to have day clothes for their school or profession. The children had "play" clothes. Most adults and children had dress-up clothes for church or special events. For years I would buy an Easter outfit that would be a dressy piece of clothing that would be for all summer events. People would actually dress up to fly across the country. Dressing up served to elevate our spirits and give us a sense of purpose and self-esteem.
Let the clock be your friend and schedule an actual time to work. Every one of us is different and has a different attention span. Do you know what yours is? I am sure you do. I can work for 2 hours straight and stay focused if I have a special thing to do. that time frame may be different when I am working on other projects. I tend to rush when I cook, as I don't enjoy cooking like I once did and therefore my frame of mind is not good. Here are 3 ideas: 1-Connect with a colleague, 2-Stop work and treat yourself, and 3-Setting a schedule and plan in place.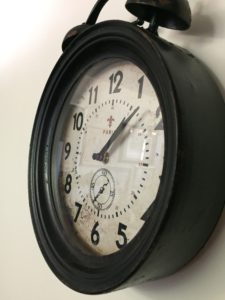 This is a difficult time in history because graduates are not able to have the traditional closure due to the pandemic. People are being creative in documenting the events.  As adults we too can be creative too with setting an agenda that allows us to leave a full life. You need to continually grow and challenge ourselves.
This week, WGN placed "The rest of the story" back on the radio. Paul Harvey had a unique way of encouraging and informing people about life. It was a lunchtime program that brought comfort to a carpenter that Linda and her husband had hired years ago.  Maybe you'd enjoy it now.
What do you need to accomplish? Do you need to connect with loved ones? Are you enjoying life now?
I hope you come back to us every Friday and take the first step forward, it may put you on the escalator of success.
(This is not the script of the Podcast.)