Podcast: Play in new window | Download
Welcome to Mini Miracles from Minor Moments
Keep planning even though things may go astray.  Linda shares the story of Christmas Eve when her extended family gathered together.  The evening was wonderful, but things went astray when she went off to Midnight Mass alone.   Things rather flipped at that time; Linda did too!  The kindness of people to help her up after her tripping on the sidewalk, and a spirit to start healing began immediately.
We are all saddled with problems.  Some of these issues are easier to deal with than other issues.  There were many upsides to this situation.  We have to stay grateful for all the good things.  Linda's glasses though badly scuffed may have protected her eyes, and they were under warranty and fixed easily.  The aches and pains may last a while, but x-rays showed there were no broken bones.  No one else was injured and this is all temporary.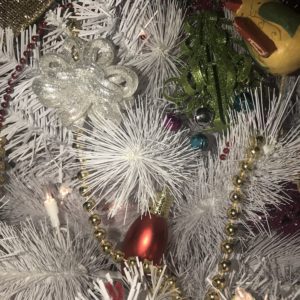 Assigning Different Words to Each Month
Two new words for this month include "slowly" and "sharing."    Going a bit more slowly may prevent mistakes and make things better.  Rushing has become a way of life for so many of us and a few minutes more really do help us to stay safe.  Sharing is my goal to give all of you the benefit of my experience by giving talks, writing, and podcasting.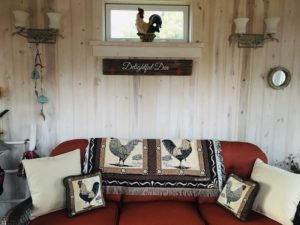 Returning Packages to Amazon
Have you ever had to return packages?  I met the loveliest lady standing in line at Kohl's this week when I went to return a few packages.  So nice to talk with a woman with red shoes.  She shared how she would never have bought them because of the color.  They turned out to be her most comfortable shoes and came to love wearing them.  In the past, she would not have felt comfortable in red, but now she does!  And all because she needed red for one of her kid's events!
What profile do you dress for?  Are you comfortable with yourself and how you dress or perform in your job?  Do you find yourself continuing to learn?  Know that whatever we do calls for practice and learning to do well!
Your Gremlin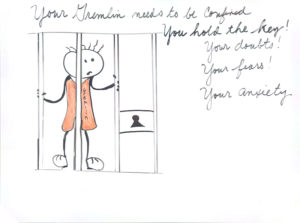 Lock up your Gremlin and the terrible things he may be telling you.   You hold the key to keeping your doubts locked up!  Take the next step forward and put yourself on the escalator of success!
Have a Blessed Week!