Podcast: Play in new window | Download
Mini Miracles from Minor Moments this week is about clarity and focus. Trying to find clarity? Are you full of questions? Part of the solution lies in the preparation. We develop a process that becomes a never fail step-by-step list of things to do.  Soon they become so habitual that you do not realize you're carrying them through.  Either create your own processes or ask for help. It will make your life easier and help you focus.
Compounding interest is earning money not only on the principal amount but also on the interest you have accumulated. Let's take that principle and apply it to your life. When you have experienced a defeat or success you have the opportunity to grow. This is true when you are doing business. You may be blessed with a really good opportunity to serve someone or provide for a need they have. You may be able to have a favor done for you and it totally changes how you think or act.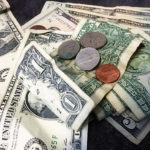 The same is true with any relationship. One good friend introduces you to the people or hobbies they enjoy and now your own life is making ripples. People who value communicating help us communicate better. They help us live a fuller life. Although moments of joy and growth may appear far and few, but they do exist. Some come and go with time. That is true with our spouses, cousins, or colleagues. Learn from them. Collect the minor moments and times of interchange you had with them. That is part of the legacy they leave you. These relationships allow you to like yourself, to find clarity, and to focus on what is important to you.
When it comes to a decision you have made, it can be a blessing or a curse. Learning from it and gaining insight is a valuable piece of living a healthy and happy life. I made the decision to move into my own suite 15 years ago and it was a blessing. It took planning, as well as, asking lots of questions to bankers, business people, and even to myself. Why will this work? Why the move? What will it serve my clients better? How will I promote it and on and on?
In Erasing Adversity, (available at Amazon) I write that you don't want to erase the difficult times in your life. You want to learn from the things you experienced. Valuable insights are the interest on having learned something. Keep adding those "nuggets of gold" and you become wiser and stronger. You can help yourself and other people who connect with you.
Build confidence, communicate more effectively, handle difficult situations and clarity becomes your gift. That is what I call compounding. It is taking those small moments and finding the mini-miracles that bring you satisfaction and joy.  You grow in clarity.
As I end this week's podcast, a shout out to everyone trying to get their life together. Working on yourself is hard, especially when you are reaching out to others along the way, but keep going. No matter where you are. Taking the first step may put you on the escalator of success.