Podcast: Play in new window | Download
Hi Welcome to Mini Miracles from Minor Moments with Linda Gullo.   This is Podcast # 99 and as always we love that you listen to us.
Just how do you filter things?   What brings you clarity?  Linda talks about window washing?   Sometimes we need the conversations or reflections from other people.  Check it out!
Next she talks about staying connected to friends.   Have you ever walked home with a coaster in your shoe after a night of partying?  It is so indicative of the funny things that happen.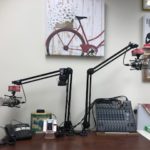 Look forward to next week when we start a new on our 100th Podcast Section called Did You Know?   It will be a section on a variety of topics.  Let the reading and insights we have work for you.
We need to expand the variety of friends, neighbors, and the idea of extending ourselves to others.  Linda shares about the value of friends and how it helps grow and stay involved.   The things our parents taught us like "having many groups of friends" still exists today.
The evolution of shopping from the Sears Catalog to Amazon has moved us into 2018.  How had this phenomena affected you emotionally?  Do you find it a convenience or a way of disconnecting with people?
JOIN US NEXT WEEK AS we turn the page to our 100th Podcast.