By mid January, Merriment will have slowed down.   We will all be in a different mind frame and looking ahead to more work, travel, or exercises.  Are you ready for that change?   Meantime, gaiety and fun is all around and I am taking it in.   I love the colors, the music, the tinsel, and the smell of freshly cut evergreen boughs around!
I have yet to go into a floral shop to smell the life giving earthy fragrances given off my flowers and plants of all kinds.   It is a gift to myself that I do around this time of the year.   For the most part, the gifts are purchased, made, or in some cases mailed out to family and friends.   The focus in the next week will be to do baking and preparing the house for company.  There is the usual cleaning, pulling out the serving trays, and phone calls to friends who are unable to get out.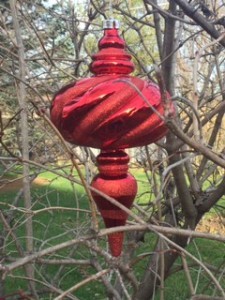 Advent has been preparing us the the arrival of Jesus.   We have a tradition of having a Black Forest Cake with Whipped Creme for His Birthday Cake.   It began when our children were young and continues to be a favorite.  Like so many of the things we do, traditions bind us together and stretch from one generation to another.   Along the way new ideas and practices grow.  Sometimes they just happen and other times, they develop with intentionality.
Take this concept of tradition into your business or job.   What are you doing to make your work fruitful and joy filled?   Are you able to laugh and engage with other people?  Are you happy with the disposition you sew?  I have been thinking of the many options we turn away from when they could be so profitable to myself and others.  How about you?   What have you wanted to gift yourself?   Is it time away from the hustle and bustle?   Is it a mid day break with a walk around the outside of your work place?
I welcome your thoughts as I begin preparing the schedule for upcoming workshops.   If you have ideas for one day workshops, please let me know.   I hope you'll be checking to our website here for them.   They will be so worthwhile!
Let the many minor moments bless you with revelations and enjoyment.