Podcast: Play in new window | Download
Welcome to Mini Miracles from Minor Moments where suddenly your daily events begin to overflow with great joy. This is a podcast of hope and gratitude. Thank for joining us.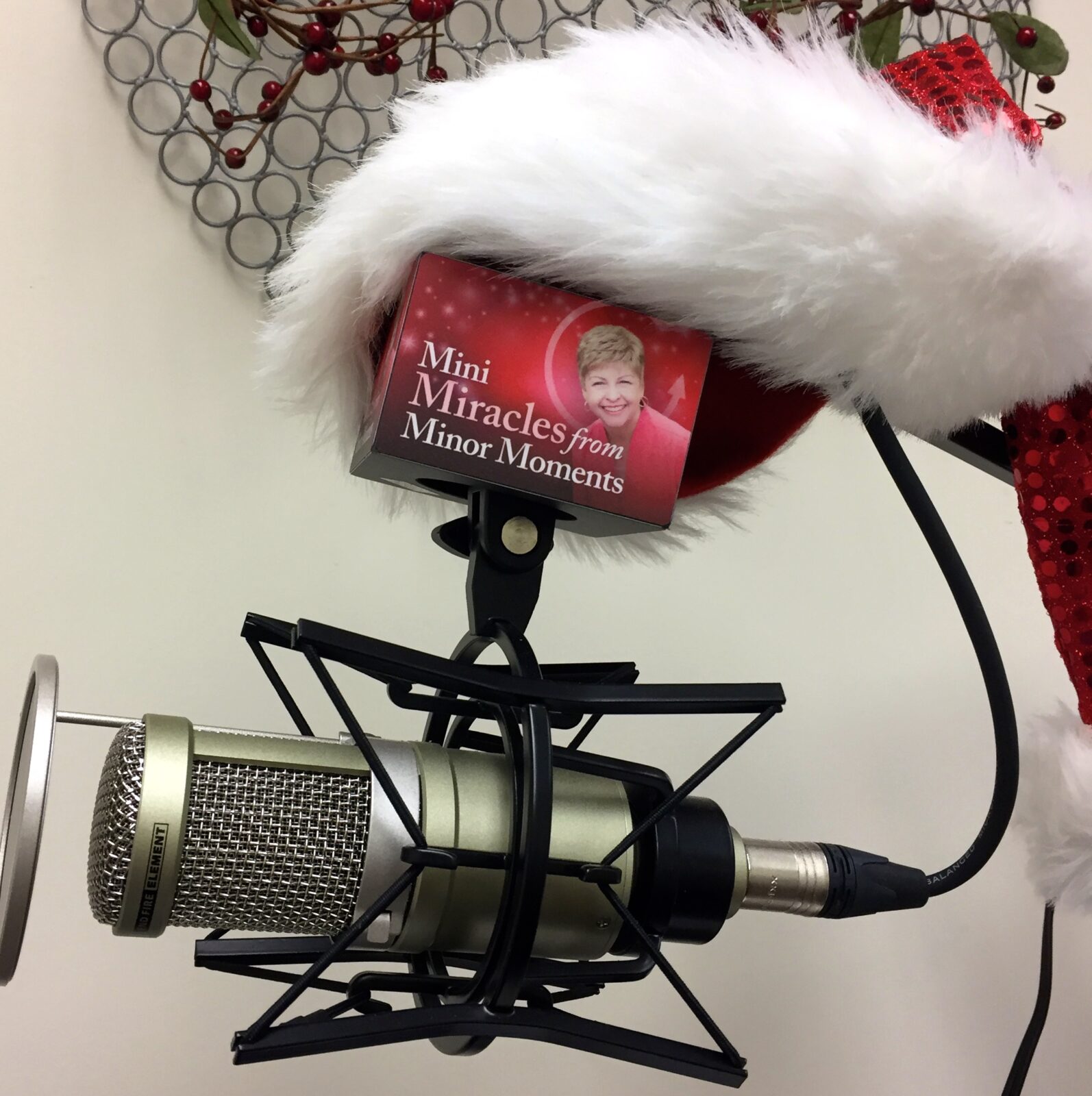 This past weekend our Local Crystal Lake Kiwanis hosted its 4th Annual Santa Run — a 5 K for runners along with a 1 mile walk for families and their pets. We have had wonderful weather every year including the first year of 70 degrees. This Sunday as the run started, so did the snow. The run turned out well with lots of happy people in Santa Suits –
and the lovely white flakes added to the ambiance. The proceeds benefit the Girls on the Run, Casa, Turning Point, Main Stay, and Big Brothers/Big Sisters. Kiwanis also gives its share away to benefit the needs of children's programs through out the year. I'd like to thank all those who participated either in the run, or helping to make the event so much fun.
For me, this 1st Sunday in December has become the kick-off for the Christmas Holiday Season. It makes the Season of Advent come alive. It is so good to see the families coming together in preparation of Christmas.
Today I have a very special and fun guest.  Welcome Mrs. Claus, you have to be very busy this season. Well probably all through the year, but especially now with the Holiday Season.
Check Out Deep Cut Gardens@daylilybloomfest on Facebook.   They have the most beautiful and healthy flowers!
Save
Save