Podcast: Play in new window | Download
Keep Things Simple
Keeping things simple and enjoying life can be sweet.  In today's podcast Linda helps us think about what is important.  Whether we are fortunate enough to have the best or everything, or we are struggling to take ourselves to a different level, being thankful is best.   Welcome to Mini Miracles from Minor Moments that highlights education, motivation, and spirituality.
As Linda was waiting for her car to have the radio fixed she saw the positive things in the waiting room played out. While people were waiting for their vehicles, many were engaging with one another, and keeping things light and upbeat.  Connecting with one another, praying for each other, and listening well help us enjoy life.
Look to People of the Past for Insights
Dwight D. Eisenhower and Linda's mom also had a few good thoughts that help us.   If we need to resolve and do things, it helps us to do them as they come along.  We can conquer the issues at hand and deal with them efficiently.  In the process of completing work,  we learn to enjoy daily work. It can end up bring the fun things into your life.
Let your creativity sore, find a job you love, be with the people that bring you joy.  Find things to be grateful for as often as possible.  It will elevate your spirit.  Carving pumpkins with the family is a good annual event.  Many families look forward to the harvesting of apples.   Whatever fits your lifestyle at this time, go for it!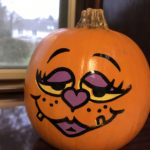 When things are going your way, be thankful.   Little things make our days move along well.  Finding a parking spot can elevate our spirits.  Receiving a request to help another person, or getting a phone call is uplifting.  What makes you feel great? What helps you with your work that makes it easier?  Who has given you insight that helps you many times over?   How do you reach out to others?
So what simple things give you pleasure?  How can you serve the needs of another person?  When have you felt like Queen for a day? Or King for a day?   When respect and admiration is shown to you!  When has someone extended hospitality to you? Provide hospitality to someone else, it will make you and others feel great.
Today is Halloween and for some it is a Religious Celebration.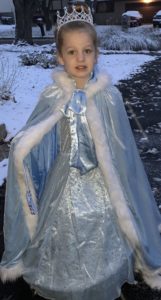 Halloween moments makes for great fun. 
The costumes and the kids excitement spills out and makes us all happier.  It is a Holiday for some people, All Hallows Eve.
Take the first step forward, it may put you on the escalator of success!